O-RAN is your route
to open innovation
O-RAN gives telcos the much-needed flexibility to implement 5G. This open architecture will allow them to select their own vendor, change vendors, or adjust solutions – and give them the capacity to develop in the future. This puts telcos in a newly robust position to accommodate changing customer demands and maintain competitive service advantage.
Vendor flexibility
Open architectures
Adapt solutions with agility
Introduce innovation models
Greater end user choice
Improved performance
Lower equipment costs
Odine's O-RAN approach
Odine breaks down the complexity of managing and controlling an open infrastructure, which is seen across the organization, from procurement to operations. We customize, deploy and manage 5G O-RAN with a long-term methodology, ensuring all your technologies work seamlessly together and towards your needs, now and in the future.
Partnering with…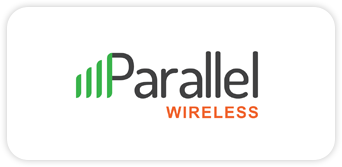 Automation & orchestration
We provide all necessary automation and orchestration layers to build a highly efficient infrastructure.
Best of breed
We support you to choose the best solutions for your needs and that will adapt as they change.
Test and validate
We test, verify and validate the integration of solutions before implementation to ensure you are getting the best possible solution ecosystem.
Complete management
Whether you're tooled for O-RAN or not, Odine can support you to shape and integrate a new infrastructure.
Innovation model
Our model fosters a secure environment for innovation, new capabilities and revenue stream development.
Catalyze your capacity for innovation with O-RAN
Get in touch to discuss our O-RAN solutions and services, and where Odine can add value to your network transformation.