Unleash your network and innovation potential
Adapt to a cloud-based world and transform your service model with SD-WAN. Simplify traditionally complex management and overcome unpredictable and unreliable application performance.
SD-WAN streamlines your operations and unifies visibility, for more secure and scalable network potential.
Reduce your costs

Improve application agility and performance

Optimize efficiency and data speeds

Improve the end user experience

Aggregate connections and security

Automate and simplify operations

Leverage cloud-based management
SD-WAN approach
Odine helps you orchestrate, automate and integrate SD-WAN with intelligence. From traffic management to secure connections, we'll build a software-defined infrastructure-as-a-service that supports and manages your cloud-hosted systems.
Partnering with…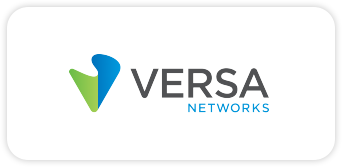 Bandwidth efficiency
Benefit from increased bandwidth efficiency and agile traffic management.
Digital transformation
Our team designs an end-to-end digital transformation initiative from testing to roll-out.
Continued development
We continuously manage updates and other new development opportunities.
Secure connectivity
Overcome traditional security risks with more secure traffic management.
Network simplicity
Benefit from a single, unified and orchestrated management approach with greater visibility and lower costs.
Integration
We'll integrate SD-WAN with existing systems and technologies, such as MPLS networks.
"SD-WAN is not only a major step forward in our digitalization journey but more importantly it helps customers lower their costs and simplify their operations through central management while enabling real-time application visibility capabilities"
– Gediz Sezgin, CTO at Turkcell
Projects

Turkcell picks Odine Solutions to deliver Versa SD-WAN services to corporate customers. Deployment represents Turkey's first commercial Software-Defined Wide Area Network (SD-WAN) solution for a Tier-1 operator.
SD-WAN for Tier 1 and corporate users
Internet, VPN and Security services on a single Customer Premises Equipment (CPE)
Multiple connection types like ADSL, fiber, MPLS and cellular can be used simultaneously
Diverse security services
Embrace softwarization the right way with
SD-WAN
Get in touch to discuss our SD-WAN solutions and services, and where Odine can add value to your network transformation.