Provide greater value for less
with virtualization services
Free yourself from redundant legacy hardware and embrace the flexibility you need to adapt, scale, and evolve your services with ease. Through virtualization, you can not only adopt quicker, but telcos can automate to improve process efficiency, margins and resource allocation.
New revenue streams
Efficient virtual processes
Improved margins
New technologies
Automated processes
Quick time to market
Lower cost services
Reduced CAPEX and OPEX
Odine's Virtualization Services
Design and deploy your network and services in more innovative and efficient ways with Odine's holistic Network Functions Virtualization (NFV). Our portfolio comprises everything you need throughout the entire lifecycle, from software to hardware to operational management, to make resilient software-defined and cloud-based networks.
Partnering with…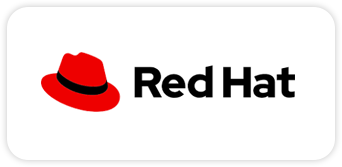 Agile resource allocation
Odine will manage your virtualized ecosystem based on where resources are needed, to allow for new opportunities.
New technology
Our vendor agnostic ecosystem and holistic approach means you can easily add, subtract or evolve your infrastructure.
Compatibility
We prioritize solutions that are not only the best quality for your use case, but will work together seamlessly.
Process automation
We understand where and how best to automate using advanced techniques, to free up resources and investment.
Multi-network
Our expertise enables you to virtualize in a connected way, giving you a unified ecosystem rather than isolated solutions.
End to end improvements
Odine will build a virtualization strategy that reduces OPEX, CAPEX, hardware costs, power and engineering effort.
"We are developing a unified architecture and, alongside our vendor agnostic ecosystem, hope to build an open multi-access environment that can take the promise of virtualization and turn it into a widespread reality"
Projects
Turkcell, Turkey's first digital operator takes a step forward and continues its digital transformation by deploying commercial Cloud Native Infrastructure clusters with Odine utilizing Red Hat OpenShift.
Virtualizing voice interconnects
Real-time resource allocation
Simplify operations with centralized management
Projects
Odine Solutions, the leading NFV systems integrator in EMEA with Affirmed Networks, the leader in virtualized mobile networks, have successfully deployed a virtualized network for lifecell.
Representative of Ukraine's first commercial virtualized LTE core network
Delivering various next-generation mobile services
Covering services across 4G and 5G
Create your future-oriented virtualized network, today
Get in touch to discuss our virtualization solutions and services, and where Odine can add value to your network transformation.