At Odine, we strive to be the best we can be.
Our values are at our core of what we do and who we are. Our team represents a blend of skills, from experienced experts and ambitious new starters, but we all share the same drive to make an impact in everything we do.
Integrity . Transparency . Commitment
Working at Odine
We have a wide range of exciting customers with whom we take a collaborative approach. We work on cutting-edge projects and leverage the newest technologies. Innovation, learning, and advancement are always encouraged and supported by personalized career development infrastructure.
Continuous learning and development 
Career advancement 
Competitive compensation and benefits
One of the best managed companies

Continuous Learning and Development
We ensure our new teammates learn about the company, department, and roles from the orientation process. We encourage and support them to develop their competencies with development solutions related to personal and professional goals, leadership, wellness, and hobbies.
We guide their progress with the learning and development programs created within Odine Academy.

Career Advancement
In Odine's ever-growing organization, we encourage our employees to gain different experiences, make performance plans together, and prioritize their progress in the organization by supporting their personal development plans in line with their motivation and competencies.

Competitive Compensation and Benefits
We apply a job evaluation system based on the content of the job, independent of the title, and determine salary policies. With the salary system, we aim to determine the total income of our employees by competitive and fair corporate policies determined according to the current salary market.
Individual salary is evaluated and reviewed in line with economic indicators and internal company dynamics.
We offer a bonus plan that differentiates and rewards performance.
We provide our employees with wide-ranging benefits to support their business and lifestyle. Our employees benefit from OdineFLEX, our flexible fringe benefit application that they can shape in line with their needs. Within the budget offered to them, they can choose life insurance, shopping vouchers, private pension, fuel checks, and spouse-child health insurance alternatives, in addition to health insurance and meal allowance, from the wide selection available on the OdineFLEX platform.

One of the Best Managed Companies
According to the dynamics of the role, we work remotely or hybrid. Although we actively use all communication channels in the remote working model, we know the importance of working together as a team.
Our employees are our priority. We celebrate special days together, organizing events and surprises for our employees. Their opinions and feedback are always welcomed as valuable input for our company development. Each individual's wellbeing will be accounted for through a supportive culture and tangible opportunities.
Overall, we strive to create a better workplace. We shape our decisions and actions by considering environmental, social, and corporate governance responsibilities such as gender equality, cultural diversity, and workplace safety.
Putting a focus on ESG
We are committed to creating a safe, enjoyable, and diverse workplace where everyone is given a platform to succeed and play an integral role in Odine's leading position in the field. Here are just a few ways we are supporting a positive workplace:
Gender equality
Supports and respects cultural diversity
ISO 14001 environmental management system
One of the Best Managed Companies
Odinese Thoughts...
"I've been an Odinese for 1/3 of my entire life. The company's supportive environment and trust in its employees to meet their potential make it a wonderful place to work. One of the positives of working in a company like Odine is the opportunity for growth and development. The company invests in its employees through training programs, mentorship, and career advancement opportunities. "
Soner, Customer Assurance
"The foundation of Odine is agility, fast thinking, and initiative which is Odinese way of thinking that enables individuals to build a career from scratch to top-notch. Odine cares and invests Odinese to carry out their talent to the next level to keep the foundation of the organization ongoing with strength."
Aytug, Technical Account Management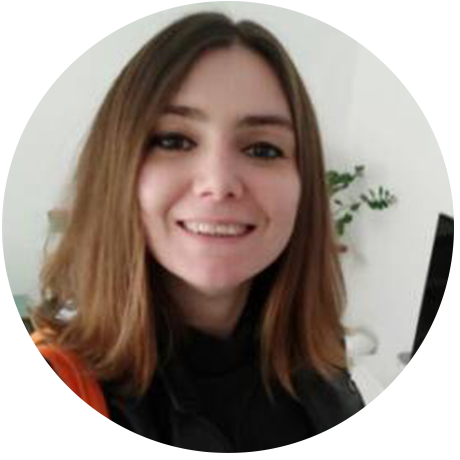 "It is a great pleasure to work with talented people who trust each other and themselves. I am happy to be a member of a big family like Odine, which always gives us the opportunity to improve ourselves."
Ecem, Engineering
"Odine creates career development opportunities for each individual to grow with flexible working policies. Odine's extensive working areas and domains allow people to stay ahead of the sector and work within the projects that are globally recognized and followed."
Yigit, Sales, Communication Solutions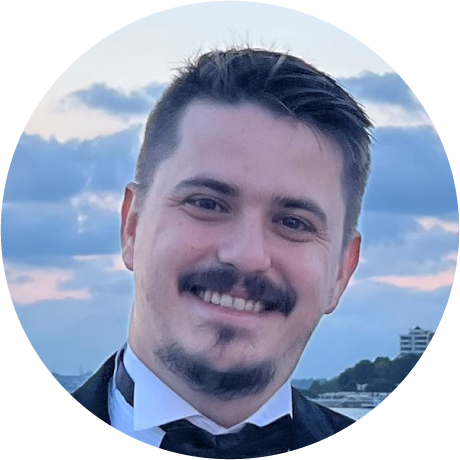 "The culture of innovation, collaboration, and continuous learning has been instrumental in keeping me engaged and motivated in my work. The emphasis on diversity, equity, and inclusion has also created a supportive and inclusive environment where all employees can thrive. Overall, the company culture has been a significant factor in my decision to stay with the company for a long time."
Bunyamin, Project Management Office
Odinese culture is truly unique and special, with a strong focus on teamwork, collaboration, and innovation. Everyone here is encouraged to think creatively, pursue bold ideas and contribute to the success of the company, regardless of their role or level of experience. From day one, I have been challenged and inspired to be my best, and the opportunities for growth and development have been endless.
Deniz, Marketing
"Odine evolve, invest and develop our people through strong career goals, and objectives and team collaboration is at the heart of our culture. Being part of the Odinese culture is all about creating an ecosystem of people to enhance each other to drive, develop and deliver success."
Nick, Sales, Voice Solutions
"Before joining Odine I had worked in the telecom industry for 18 years, Odine has by far the been my best career move. Amazing team environment, full support from every team member and training when required. Working in the Odine environment has broaden my knowledge, making me a better professional to help the company strive forward"
Luke, Sales, Voice Solutions
Our Recruitment Process
We review all applications for all our career opportunities, from internship opportunities to new graduates, specialists, and management levels. We conduct Human Resources and technical interviews with the most suitable candidates for our roles and include them in the Assessment Center practices defined for the roles.
We stay in contact with the candidates whose processes do not end with a job offer and let them know if different suitable opportunities arise.
Join Us: careers@odine.com
Career Opportunities
If you thrive in agile environments, always seek out development opportunities, and achieve more working as a team – you'll be a valued member of Odine.